PR Center
PR Center
World best in the metal cutting industry
as we create shared values.
Multi function cutter for parting off and deep grooving, KORLOY's Saw Man-X in MFG magazine April, 2020 edition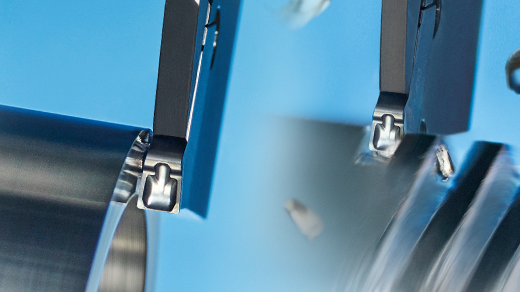 An article of parting-off and deep grooving specialized tool 'Saw Man-X' has been featured at MFG's April, 2020 edition which is the most representative manufacturing industry magazine in the Republic of Korea.
While operating parting-off and deep grooving, stable clamping structure of insert and holder is the most important factor as its machining situation including narrow mcahining width and long over hang easily cause chattering, insert's separation or sudden breakage of inserts and holder.
Throughout the article, V-Rail in 3 directions, new edge treatment, differentiated chip breaker shape, exclusive wrench are described as Saw Man-X's features, and efficient grooving solutions via Saw Man-X application are well written.