Company
Company
KORLOY strives to become the most competitive company
in the world to share happiness with people in the world.
KORLOY is now a global company that will continue to rise to
the challenge of becoming a leading global company.
KORLOY exports premium cutting tools to more than 90 countries all over the world.
We now have subsidiaries located in the US, Germany, India, Brazil, Turkiye, Chile, Russia and Mexico. Moreover, we have manufacturing plants stationed in India.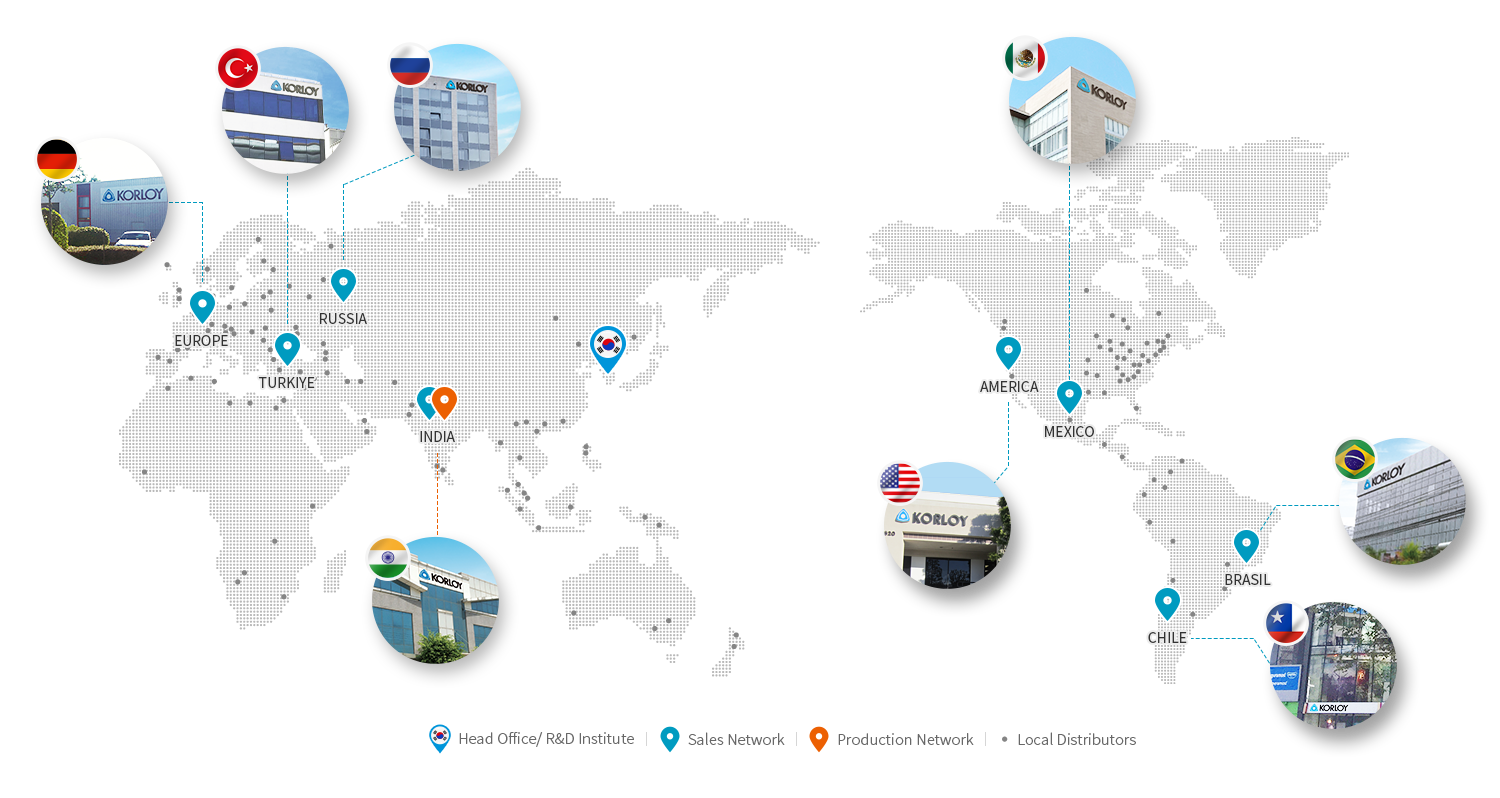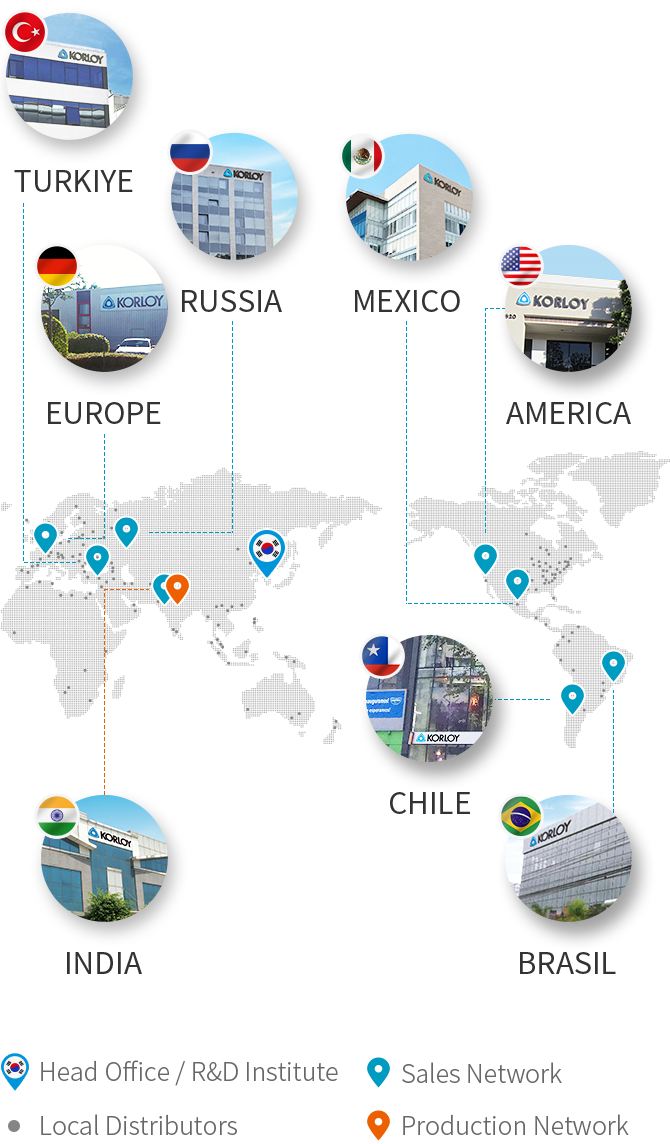 KORLOY America
620 Maple Avenue, Torrance, CA 90503, USA
TEL
+1-888-711-0001/+1-310-782-3800
MAIL
sales.kai@korloy.com
KORLOY Europe
Gablonzer Str. 25-27, 61440 Oberursel, Germany
MAIL
sales.keg@korloy.com
KORLOY India
Plot No. 415, Sector 8, IMT Manesar, Gurgaon 122051, Haryana, India
MAIL
sales.kip@korloy.com
map title
KORLOY Brasil
Av. Aruana 280, conj.12, WLC, Alphaville, Barueri, CEP06460-010, SP, Brasil
MAIL
sales.kbl@korloy.com
KORLOY Turkiye
Serifali Mahallesi, Burhan Sokak NO: 34 Dudullu OSB/Umraniye/Istanbul, 34775, Turkiye
MAIL
sales.ktl@korloy.com
KORLOY Chile
Av. Providencia 1650, Office 910, 7500027 Providencia-Santiago, Chile
MAIL
sales.kcs@korloy.com
KORLOY Russia
Premises 1/3, building 3, house 3, per Kapranova, vn.ter.g. municipal district Presnensky, 123242, Moscow, Russia
MAIL
sales.krc@korloy.com
KORLOY Mexico
Avenida de las Ciencias, No. 3015, Interior 507, Juriquilla Santa Fe, C.P.76230 Querétaro, Querétaro, Mexico
MAIL
sales.kml@korloy.com
KORLOY India
Plot NO.415, Sector 8, IMT Manesar, Gurgaon 122051, Haryana, INDIA