Company
Company
KORLOY strives to become the most competitive company
in the world to share happiness with people in the world.
Everyday we pursue another originality for the future.
Everyday we pursue more originality for the future. Built on creativity, originality is the driving force for our sustainability, growth and development. The originality we pursue begins with creating innovative technology and new values, not just correcting or improving existing ones. It is our true mission and is embedded in every aspects of our products, service and management. We believe it will lead us to customer satisfaction as well as our employee's happiness.
KORLOY'S Principles and Philosophy
Contribution to Society
KORLOY contributes to society and improves the world by manufacturing needed products, creating job opportunities and taking responsibility for what we do.
Happiness First
KORLOY puts the happiness of our customers and employees ahead of everything and achieves both by raising the competitiveness in the world market.
KORLOY'S Mission
"
A
n
o
t
h
e
r
O
r
i
g
i
n
a
l
i
t
y
"
Everyday we pursue another
originality for the future.
Core Values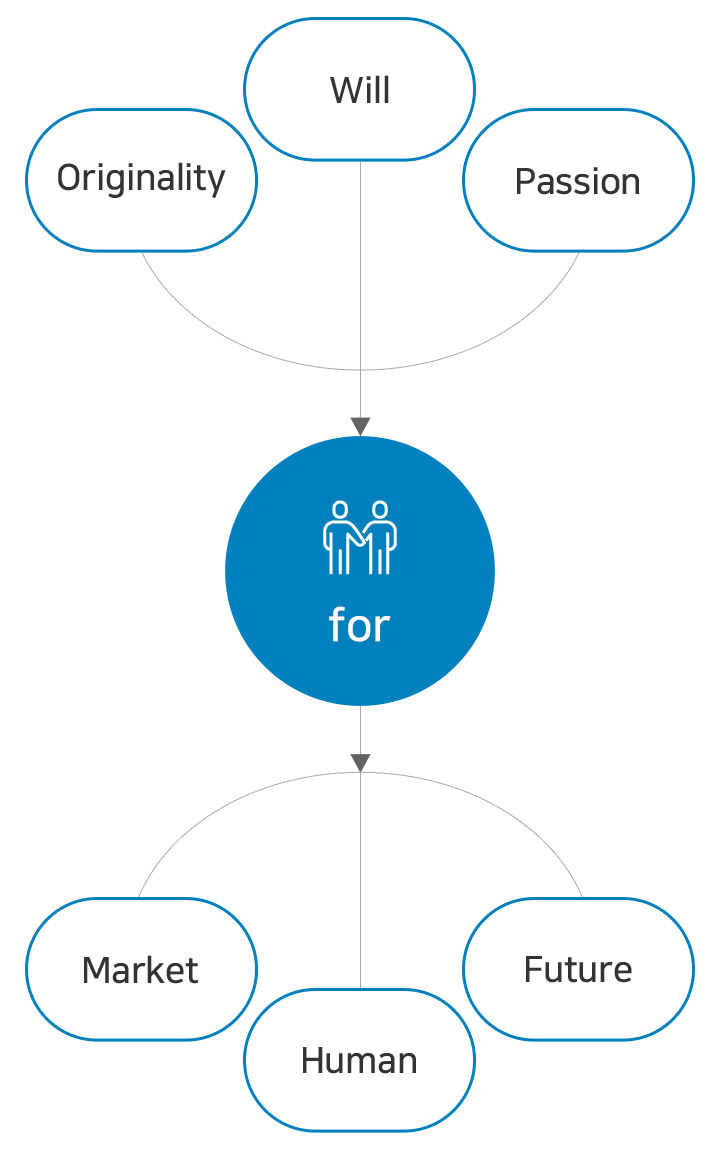 Practice Rules
01
Originality for Market
03
Originality for Future
Corporate Sustainability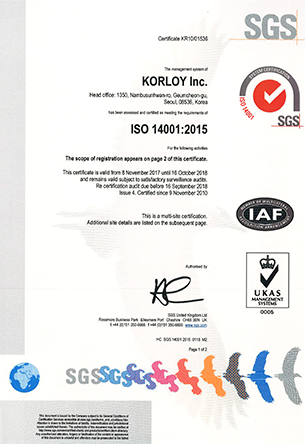 ISO 14001
Environmental Management Systems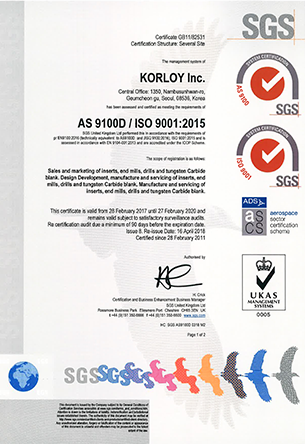 AS 9100D / ISO 9001
Quality Management System
for the Aerospace Industry
Community Involvement
KORLOY is dedicated to supporting the community.
We hope that kindness and compassion would prevail to make a happy society where we all live together.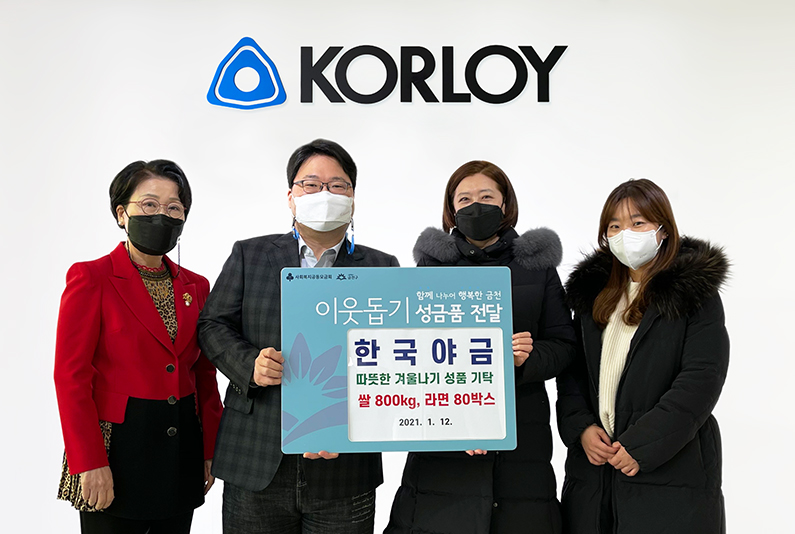 Charity Events
- Charitable campaign for people in need, by the company and all employees.
- KORLOY's executives periodically make donations to the Youth Together Special
Education Center.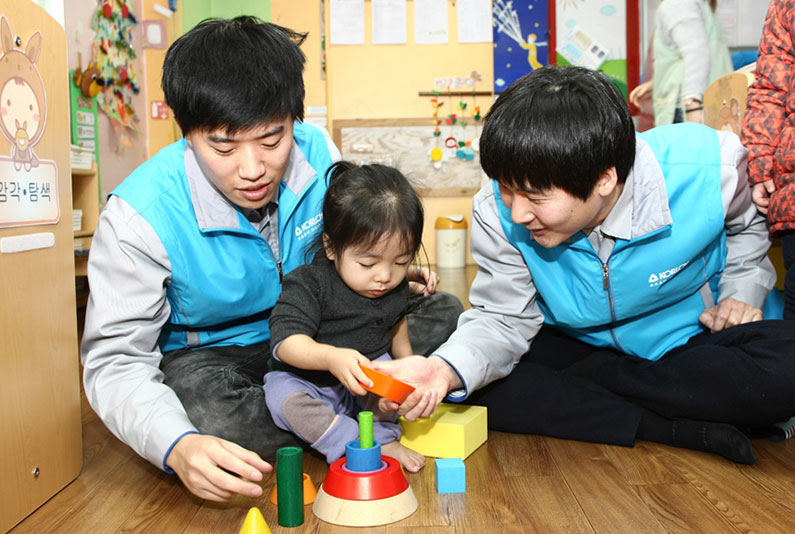 Voluntary Service for
- Youth Together
- Saint Vincentio's house (a sanatorium)
- Child-headed families
- Low income and elderly people in need
- Multicultural families


본 웹사이트에 게시된 이메일 주소가 전자우편 수집 프로그램이나
그 밖의 기술적 장치를 이용한 무단으로 수집되는 것을 거부하며,
이를 위반 시
정보통신망법에 의해 형사처벌 됨
을 유념하시기 바랍니다.