PR Center
PR Center
World best in the metal cutting industry
as we create shared values.
[RM14l]New launch of heptagonal face mill with 14 double-sided corners 'RM14'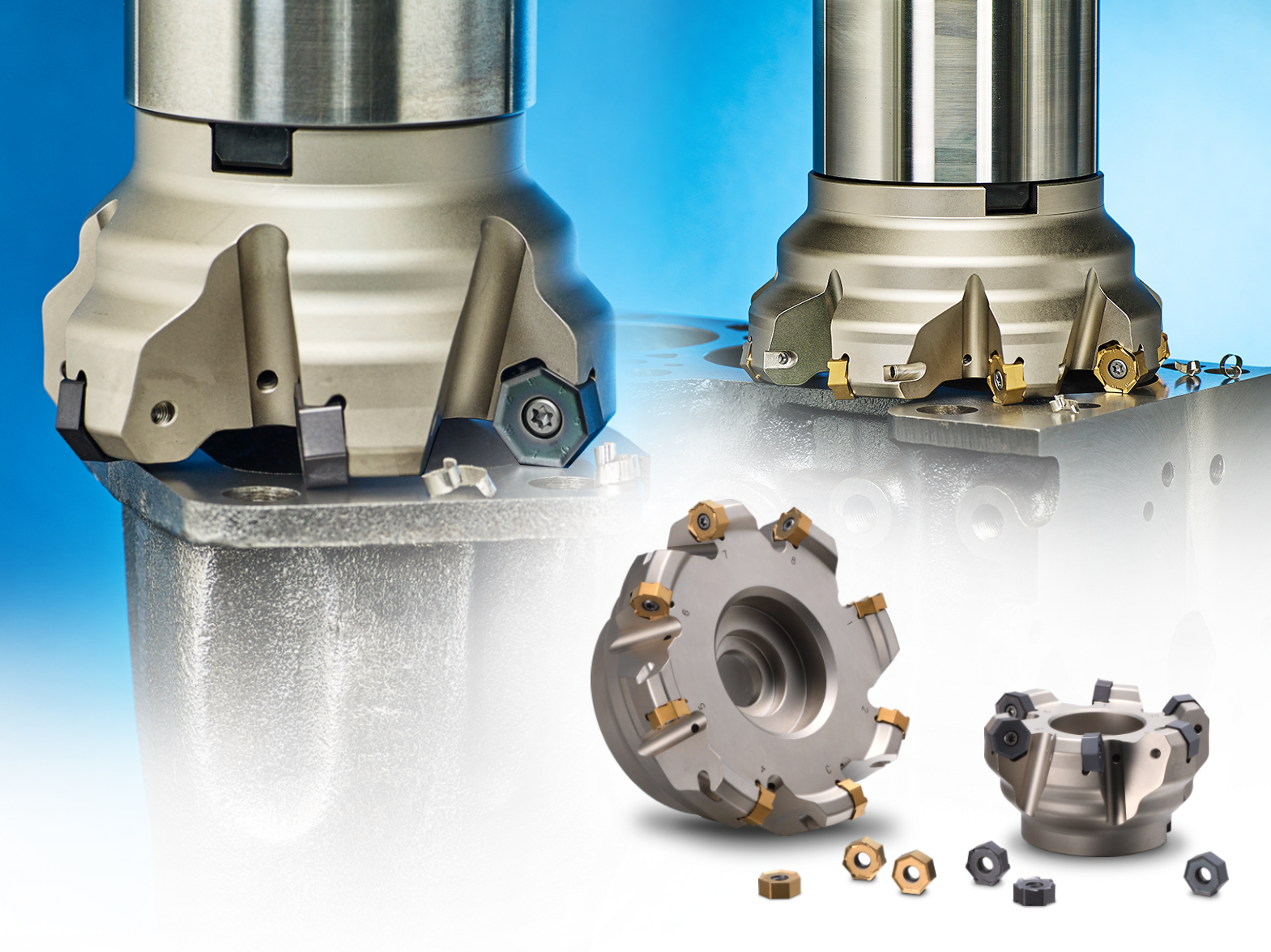 KORLOY has newly launched heptagonal face mill with 14 double-sided corners 'RM14'.
In the various industries including automotive components business, workpieces are manufactured
with casting for easy-producing complicated shapes and lowering cost. However, due to the characteristic of casting manufacturing, facing is necessary on each uneven facing surface for assembling. In casting machining, complicate shapes of workpiece and uneven surface create low clamping force, chattering, unstable tool life, bad surface finish and even shorten life of equipment.
KORLOY launches the double-sided face mill, RM14 to solve those troubles in machining.
RM14 designed with the maximum lead angle, 51° of heptagonal shape reduces cutting load and
chattering comparing to the conventional face mill with lead angle 45°. Its strong wedge type clamping system ensures stable tool life even in poor cutting conditions.
In addition, there are two types of RM14 insert which are neutral (flat cutting edge) and right-handed (helix cutting edge) and it is possible for both of them to clamp to a single holder. The RM14 insert with sharp and thick cutting edge ensures good performance and stability and the combination of optimal grade realizes long tool life.

RM14 is an economic tool using maximum 14 corners and ensures stable machining and high productivity.