PR Center
PR Center
World best in the metal cutting industry
as we create shared values.
[TPDB-FC] Launch of Top solid indexable drill for variously shaped workpiece's faces application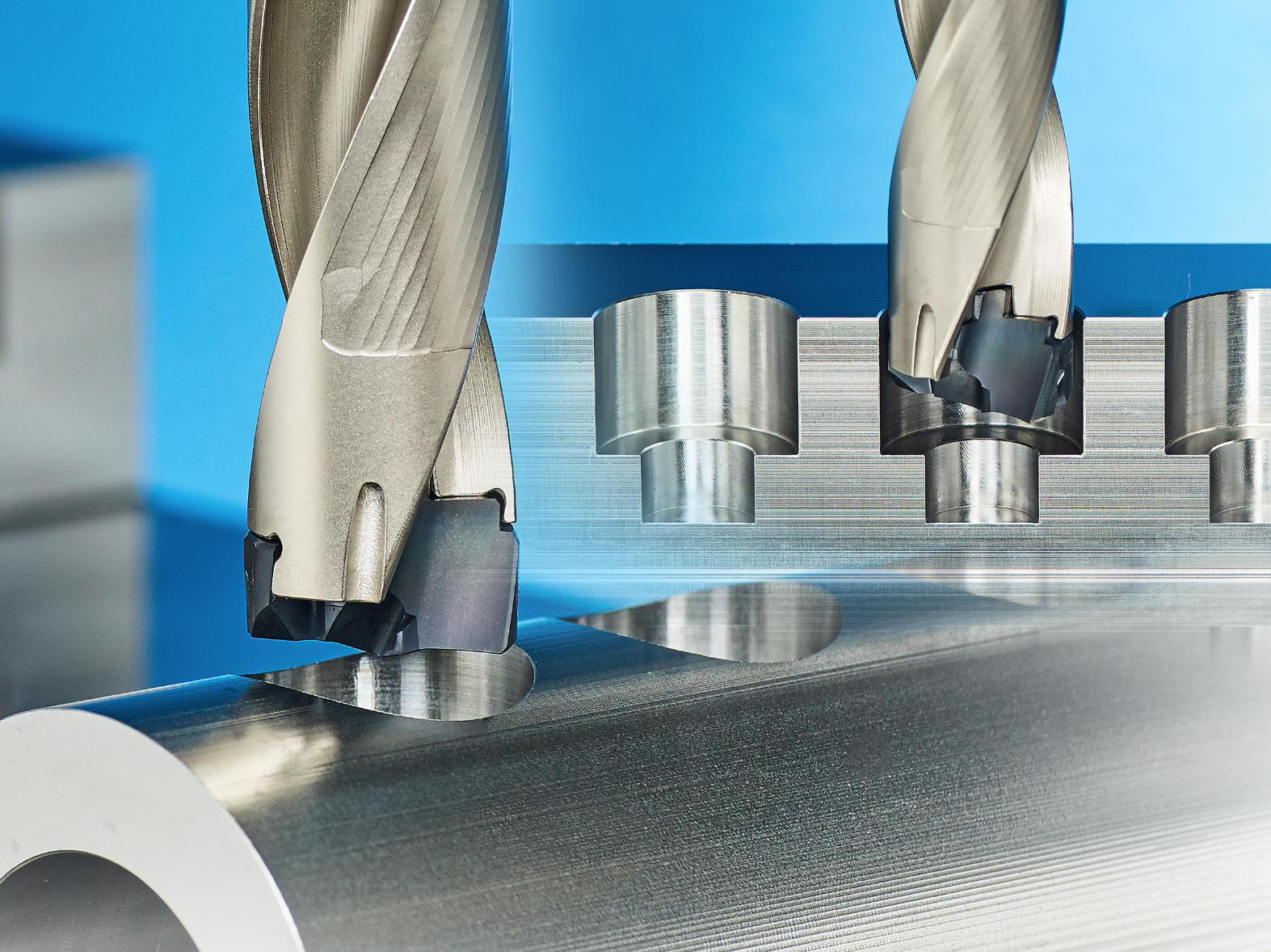 KORLOY has newly launched Top solid indexable drill that is appicable for variously shaped workpieces' faces including slope, curved surface, and etc.
There are steady demands on fine tools with excellent machinability for better machining efficiency, cost reduction and minimized cycle time in markets especially based on front industries including Automotive, Aerospace, and etc. As a response to these markets' demands, KORLOY launched TPDB-FC which is applicable to variously shaped workpieces' faces, enhancing productivity, and achieving tool cost saving.
By adapting 145° point angle and exclusive cutting edge with low cutting load, TPDB-FC enhanced machining stability so its surface roughness and machining precision is excellent. With implementation of super micro substrate, lubricative coating layer, and special surface treatment ensure stable machining and tool life.
TPDC-FC can be clamped to conventional TPDC holders so it is applicable in wide range from 1.5D to 12D, and it can also expect tool cost saving. As it simplified a number of tools in needs, it reduced both tool change time and Cycle time. TPDB-F is going to be the solution in next generation for whom needs economic feasibility.