PR Center
PR Center
World best in the metal cutting industry
as we create shared values.
[KHP] KHP Coolant : Specialized tool for machining Hard-to-Cut materials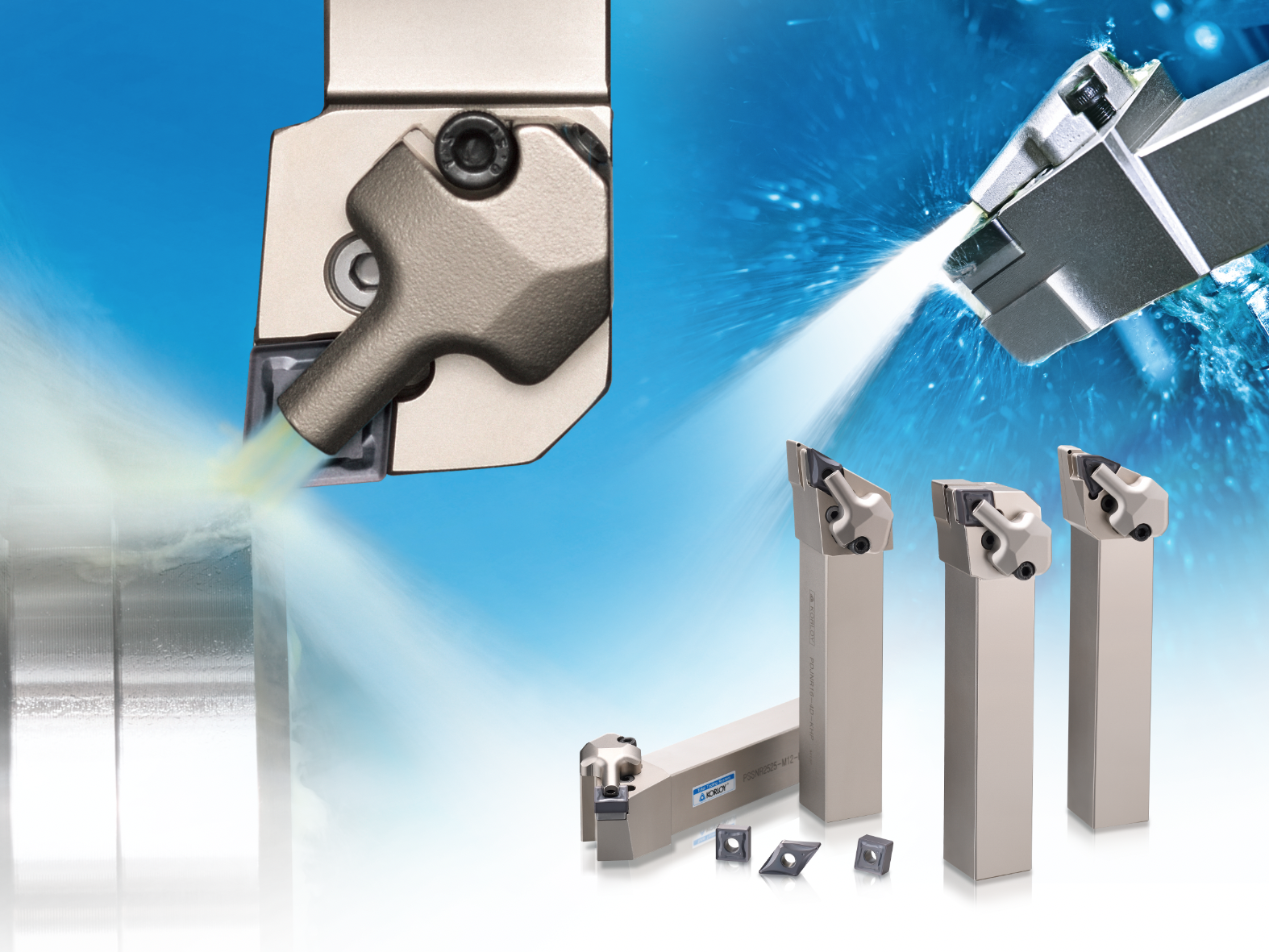 Hard-to-Cut materials which are mainly used by Space & Aerospace industries, offshore constructions, and etc have features such as high hardness and low thermal conductivity in common. Upon those characteristics, they cause severe thermal impact on a cutting edge and lead frequent chipping of insert with work-hardening while machining, and dramatical decrease in tool life happens as results.
Typical coolant style is to spray coolant oil widely towards overall inserts so the concentrated heat at the cutting point caused by machining hard-to-cut materials would not be effectively removed. Thus, High pressure solution is mandatory for maximizing cooling effect to obtain longer tool life, and to achieve improvement in productivity.
KHP holders for ISO Turning optimized spraying distance & location between the end of coolant nozzle and insert's cutting edge. It also applied gradual curve at the coolant path so the loss of coolant pressure would be minimized, and it made development in chip flow and wear resistnace of inserts. For the last, KHP high pressure coolant holder adapted slide clamp style so it is easy to change inserts from the holders, and it would show even cooling performance by maintainning the nozzle's position equally.
KHP holders for Swiss Lathe are having two holes that can cool down major cutting edge and Nose R sections. These two holes maximize cooling effect and enhance insert's wear resistance for machining small parts. With diffrentiated spraying angle, coolant oil precisely splashes in between of workpieces and chips and improves chip evacuation.
KHP high pressure coolant holder would be one of your best solution that fulfill your demand of better productivity and high quality machining by preventing inserts' breakae and damages on workpiece from long chip generation.