PR Center
PR Center
World best in the metal cutting industry
as we create shared values.
MFG Magazine, August Issue, KED Plus Drill, cost-effective indexable drill for high efficient machining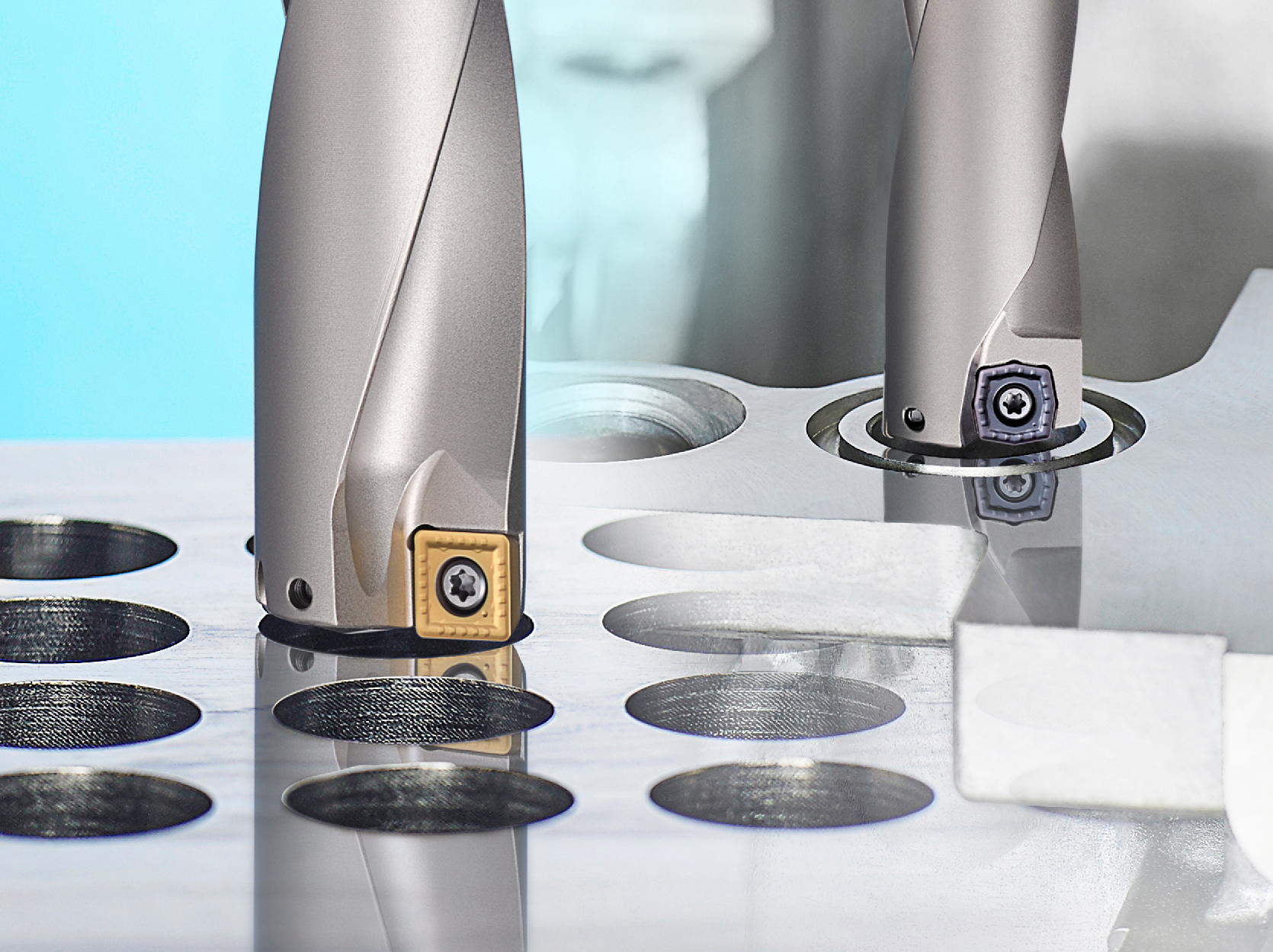 The KED Plus Drill was mentioned in Korea's top manufacturing technology magazine MFG issued in August.

The hole making process is becoming more important and it is gradually taking up a large part of the entire manufacturing process. Thus, choosing an effective tool is mandatory to save cost.
KED Plus Drill is a cost-effective drill, which its line-up includes the most optimal designs of all sizes starting from small diameter to large diameter flutes.

The holder for the KED Plus Drill was designed after considering the chip shapes made from machining. The advantage by making custom-fit flutes from small to large diameters is in its performance enhancement. Application of the most optimal flute design and coolant system specialized in small diameter machining has maximized chip control. For medium to large diameter machining, cutting load is reduced by applying wide chip pocket, which enables easier chip evacuation.
KED Plus Drill is excellent in deep hole drilling and makes for outstanding surface roughness.

Furthermore, KED Plus Drill and King Drill have two different types of inserts, which allows good balance and centering of the drill, actualizes stable machining to 2D~5D depth.

KED Plus Drill inserts have three kinds of chip breakers to fit a range of applications: PD for general purpose, LD for mild steel and hard-to cut materials, and ND for aluminum machining.
The optimized grades for the central and peripheral inserts maximizes cutting tool life.

You can read this article through the link below.
http://www.mfgkr.com/archives/18643