PR Center
PR Center
World best in the metal cutting industry
as we create shared values.
KORLOY held Share the Love Event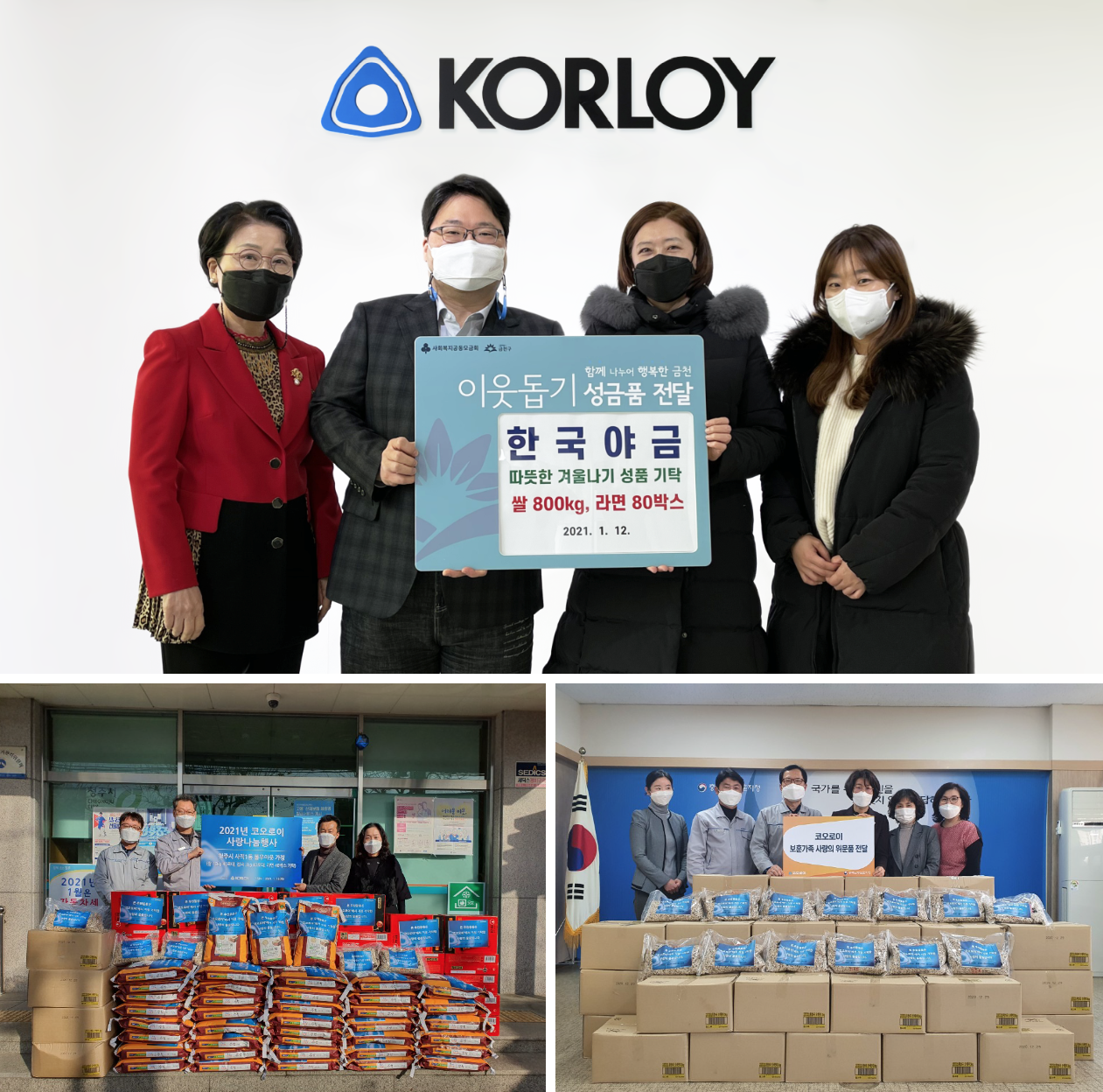 KORLOY also held Share the Love Event in 2021.

Through this event, we were able to share just a bit of warmth by sending rice, ramen etc. and basic necessities to the elderly living alone and to households headed by children living in Seoul, Cheongju, Jincheon, Gwanghyewon.

Although it is not much, we wish for everyone's health and well-being.