PR Center
PR Center
World best in the metal cutting industry
as we create shared values.
Korloy Charity Campaign 2018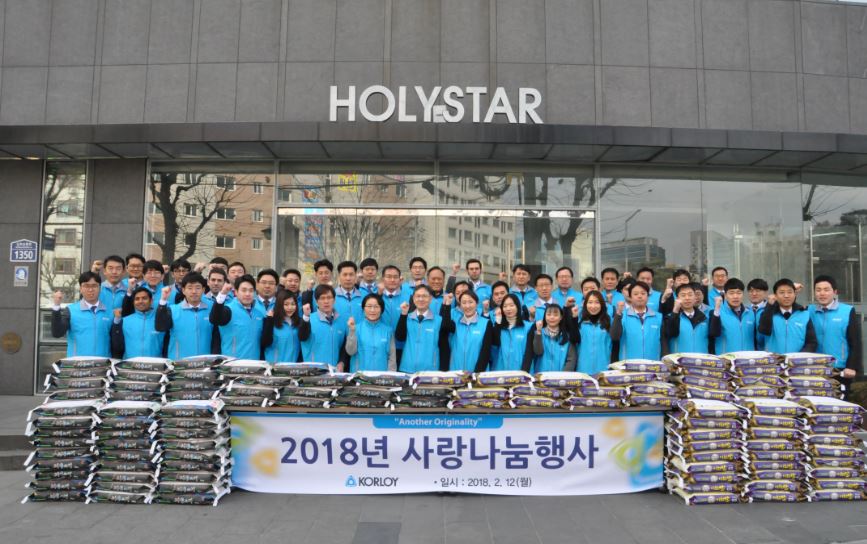 Korloy Inc. had a campaign to help needy neighbors on 12th February 2018.
About 100 executives and staff members divided rice, mixed grain and daily necessity to elders who live alone and other needy neighbors and help their household chores.
The Korloy members told that "This is a really good chance to help needy neighbors even in the economic depression.
We hope they were even little bit consoled with our small presents and warm heart."