Products
Products
Our precise and durable carbide cutting tools are just
what you've wanted for an innovative tooling solution.


• Endmill series for stainless steel machining
Feature
• Various line-up of S+ Endmill is in stock.
• S+ Endmill ensures high performance in stainless steel, alloy, and HRSA machining due to its high rake angle and streamlined chip pocket.
S+ Endmill
Stainless steel with corrosion resistance and smooth surface is wildly used in daily life and various industries.
High work hardening and shear resistance of stainless steel often making chip welding and fracture on cutting edge reduce tool life.
Therefore, exclusive tools for stainless steel machining are recommended for efficient performance.
S+ Endmill with optimally designed cutting edges effectively reduces fracture from unexpected chipping by minimizing cutting load and vibration in cutting.
In addition, its new substrate and coating layer ensure higher wear and welding resistance than existing tools.
Moreover, KORLOY recommends S+ Endmill with increased welding and wear resistance from optimal substrate, layer, and shape for stainless steel machining to ensure customer's high productivity.
Advantages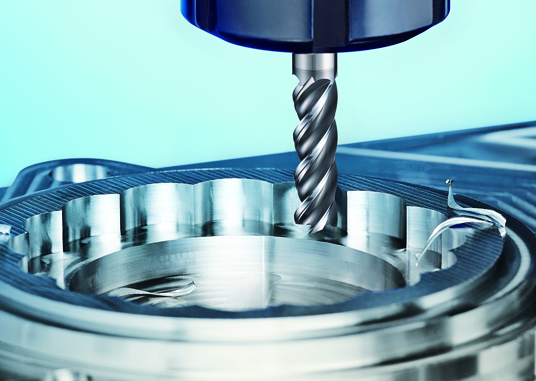 ㆍLong tool life
- Strong cutting edge
ㆍ Improved chip control
- Good chip evacuation from high rake angle and streamlined chip pocket
ㆍSpecial coating layer
- High welding and wear resistance due to good oxidation resistance of coating layer
ㆍSpecial designed cutting edge
- Optimally designed cutting edge for stainless steel machining