Products
Products
Our precise and durable carbide cutting tools are just
what you've wanted for an innovative tooling solution.


Feature
• Improved chip control for machining material that have high toughness such as low carbon steel, pipe, steel plate etc.
• Improved chip control and decreased cutting load on external, facing, and copying applications.
• Improved strength of the cutting edge for measurable efficiency in automated production.
VL Chip Breaker
Advantages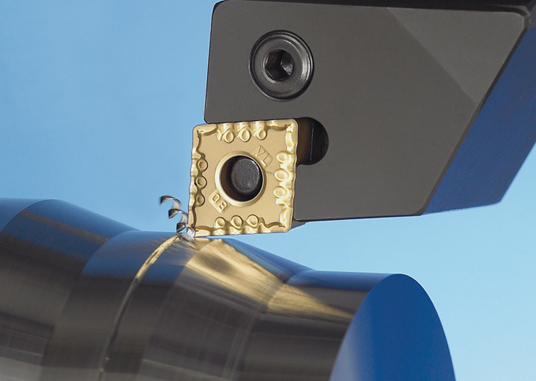 ㆍ2 steps designed chip-breaker
- Suitable Mild steel, stable chip control on the low feed and cutting depth.
ㆍDesigned with special dots
- Stable chip breaking on the low cutting depth.
ㆍApplied side rake angle
- Improved chip control on facing, copying applications decreased cutting load and better surface finish.