Products
Products
Our precise and durable carbide cutting tools are just
what you've wanted for an innovative tooling solution.


Feature
• Excellent chip evacuation in continuous and high speed machining of various workpieces.
• 3-dimensional chip breaker achieves lower cutting resistance, high rigidity of the cutting edge, and longer tool life
• Stable chip control in copying and internal machining.
VB Chip Breaker
Advantages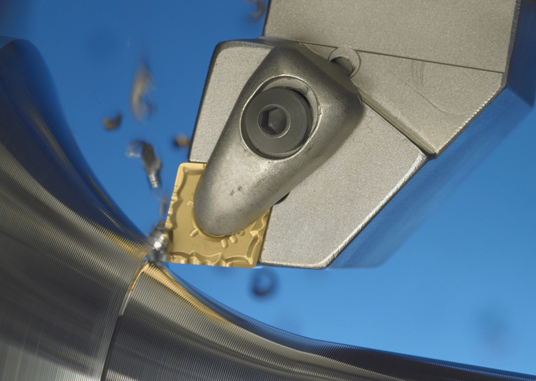 ㆍ6 bumps on the insert corner
- Superior chip control and chip cutting in copying with various depth of cut
ㆍSide rake angle
- Superb chip cutting in facing and copying Superior tool life due to improved surface roughness and lower cutting resistance
ㆍCutting edge on 100° part for medium machining (For CNMG)
- Excellent chip evacuation and toughness in machining with high depth of cut