Products
Products
Our precise and durable carbide cutting tools are just
what you've wanted for an innovative tooling solution.


Threading insert with chip breaker
• Available for machining of various shapes of thread at various pitches with high quality.
Feature
• Economical insert
• Good toughness and high accuracy as ground type inserts.
• Exclusive insert design improves chip control.
• New grade for general application of various kinds of workpieces.
Threading insert with chip breaker
Advantages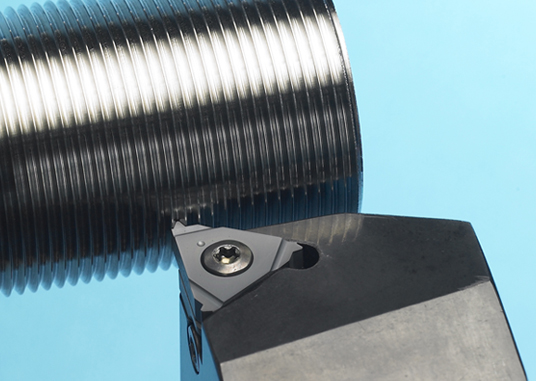 ㆍG-Class
- Reduced cutting load and high precision machining via better chip flow with groove shaped chip breaker implementation
- Applicable for various types of thread shapes
- Applicable for various materials' machining
ㆍM-Class
- Better machinability with enhanced chip flow based on advanced 3d shaped exclusive chip breaker implementation
- High qualified sharp edge realization by applying excellent edge treatment