Products
Products
Our precise and durable carbide cutting tools are just
what you've wanted for an innovative tooling solution.


Threading insert with chip breaker
• Available for machining of various shapes of thread at various pitches with high quality.
Feature
• Economical insert
• Good toughness and high accuracy as ground type inserts.
• Exclusive insert design improves chip control.
• New grade for general application of various kinds of workpieces.
Threading insert with chip breaker
Advantages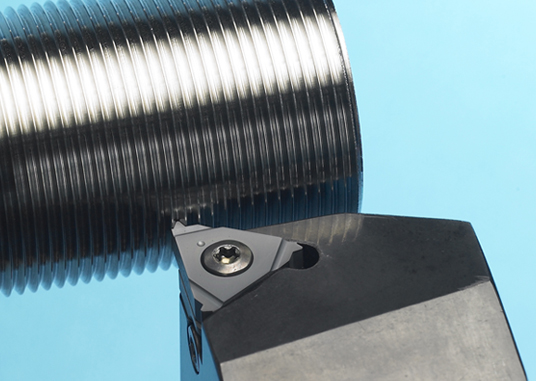 ㆍNew tooling utilizing a specially designed serrated edge to increase productivity by reducing the cutting load.
ㆍDouble-sided 6 corner insert geometry ensures high rigidity, long tool life and cost efficiency
ㆍThe serrated edge divides the chips into smaller pieces. This feature provides excellent chip control, reduces interference of the cutter and ensures good durability of the cutter body.