PR Center
PR Center
World best in the metal cutting industry
as we create shared values.
[Pro-V Mill] New high-speed machining tool for aluminum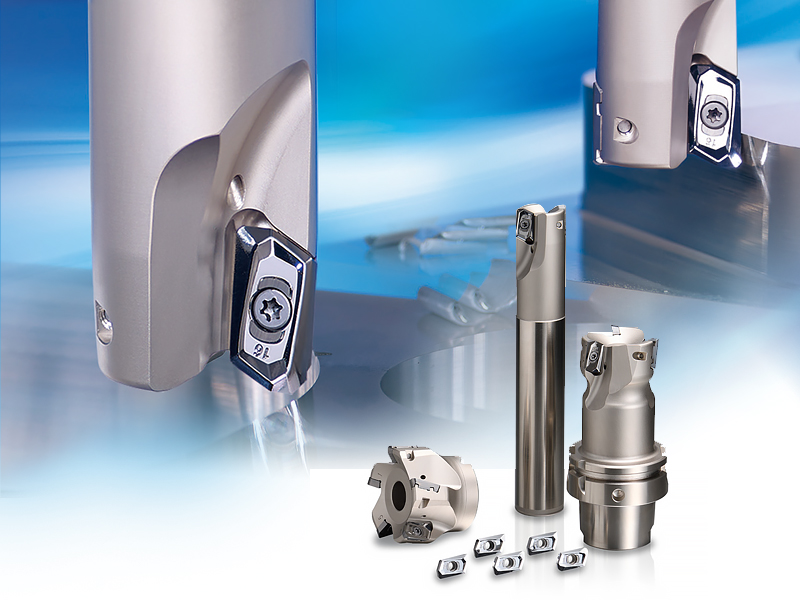 KORLOY announces the new Pro-V Mill which is specialized for high-speed machining of aluminum.
Aluminum machining requires more high-speed capability and outstanding precision in order to improve productivity. A huge impact given during high-speed machining would change the position of the insert. It results in shorter insert life, lower precision, and breakage of inserts.
Applying a key to key slot clamping system, Pro-V Mill ensures enhanced clamping force. This unique clamping method provides reliable cutting stability even when inserts get a shock at high speeds.
Also, stronger clamping force reduces the vibrations of the tools and improves precision and surface finish.
For higher rake, the high-rake chip breaker and Helix cutting edge is applied. The rake surface of insert was treated with mirror-like finish to avoid the build-up edge issues. In addition, various nose radius (0.4 - 5.0) is applied to meet the needs of different applications.
Due to its strong clamping system, Pro-V Mill is an optimal tool for high-speed machining. Combined with the highly lubricative DLC grade PD1010, it can provide a much longer life than uncoated carbide grades.