PR Center
PR Center
World best in the metal cutting industry
as we create shared values.
[NCM535] New CVD Milling Grades for high-speed machining of steel and cast iron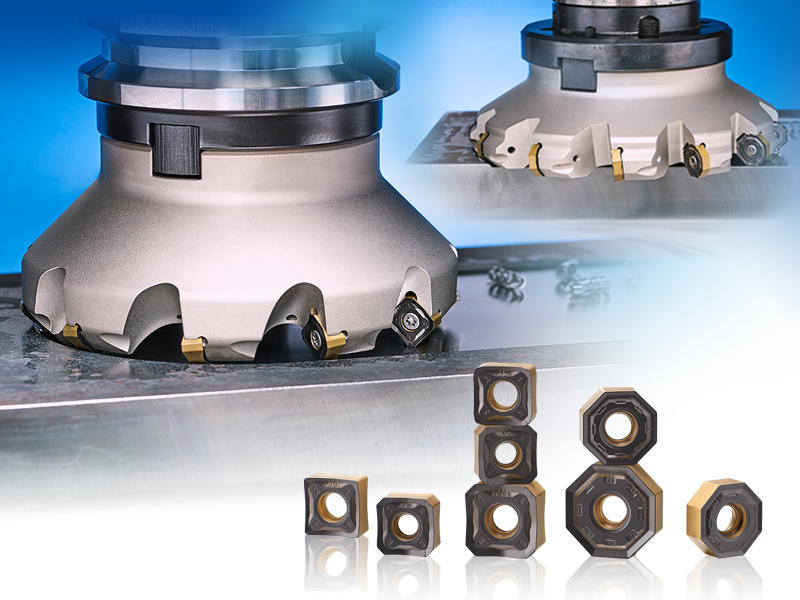 KORLOY launched new CVD milling grades for steel and cast iron under high speed machining to achieve improved productivity.
Most of PVD coated Milling inserts performs well and shows fine quality at low speed milling, but it generally faces limitation of application at high speed machining due to its thin coating.
General reason to cause the end of tool life for high speed milling for heavy workpiece is mechanical shock, damage on layer due to high temperature, and expansion of crack due to Thermal crack.
KORLOY's new milling grades, NCM535, features great wear resistance and properties at high temperature due to CVD high-performance coating technology. Under high speed or continuous machining condition at high temperature, it minimizes the damage of coating and ensures outstanding wear resistance.
Also, application of the high-tough substrate which has high heat conductivity improved its breakage resistance and toughness. Powerful after-treatment which functions similar to ceramic coating's finishing effect minimizes chipping and built-up edge. As a result, the stability of machining is significantly enhanced.
KORLOY's new CVD milling grade, NCM535, provides excellent quality and productivity for not only milling of steel and cast iron, but also under heavy workpieces, high speed or continuous machining condition.