PR Center
PR Center
World best in the metal cutting industry
as we create shared values.
[New PC6510] New milling grade optimized for general machining of cast iron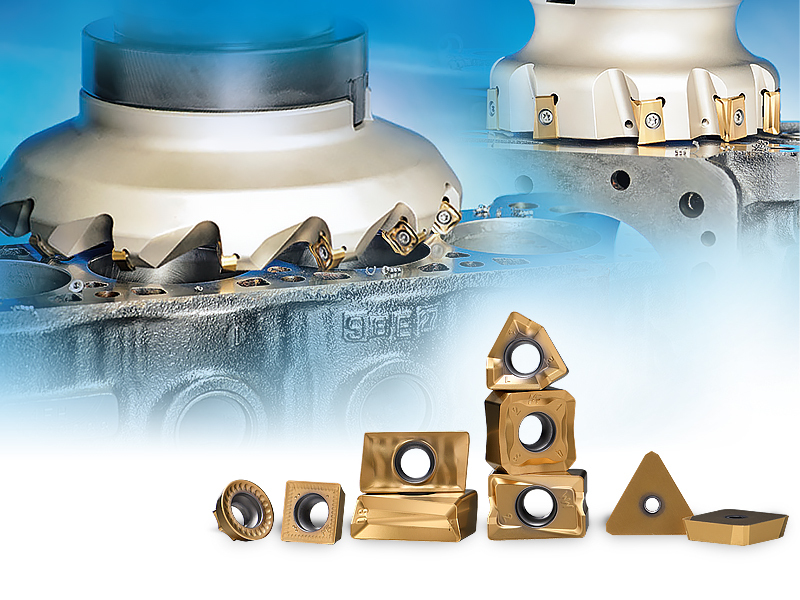 KORLOY has newly launched milling grade PC6510, specialized for general machining of cast iron.
Cast iron is commonly used as parts for Automotive and machinery due to its high corrosion resistance and rigidity even at high temperature. To machine cast iron, wet condition is generally applied due to heavy dust as the cast iron contains graphite. While machining, cutting fluids keep causing Thermal shock to heated inserts and it leads Thermal crack at the insert's edge part. Built-up edge is another factor that lowers tool life. In addition, due to variance of treatment implementation for cast iron makes difference at workpiece's machinability. Upon all these backgrounds, the importance of stable tool life is essential, and KORLOY has developed the new PVD milling grade for cast iron to meet these challenges.
New PC6510 has been implemented optimized PVD coating to prevents Thermal crack, and its after treatment improves its surface roughness that minimizes built-up edge case.
In the end, new PC6510 contributes to reach out better productivity by ensuring excellent surface finish, and better tool life.