PR Center
PR Center
World best in the metal cutting industry
as we create shared values.
[MSD Plus-S] Hole making tool for inconel and titanium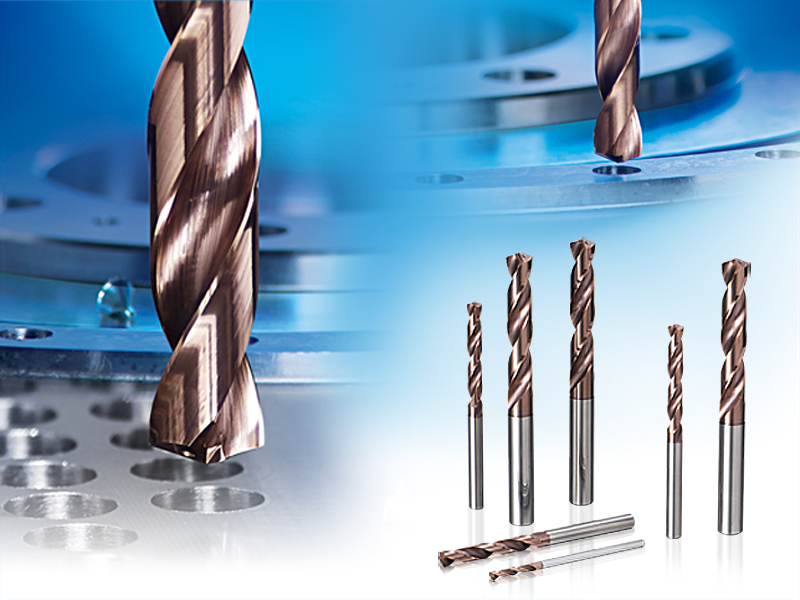 KORLOY has released a solid drill, the MSD Plus-S specialized for inconel and titanium hole making.
In recent years, the weight and efficiency of key components in the aerospace, power generation and energy industries have been improved, and the use of heat-resistant alloys, with light weight and high strength properties, has greatly increased.
Among the heat-resistant alloys, inconel and titanium alloys cause machining problems such as chipping and breakage during machining, resulting in shorter tool life and lower productivity. To meet these challenges, KORLOY has developed the MSD Plus-S, specialized for inconel and titanium machining, designed to greatly improve machinability and tool life.
The MSD Plus-S prevents chipping and sudden breakage with notch-controlled cutting edges and special edge preparation. Wide chip pockets and the optimized tip flank design significantly improve chip- and heat evacuation. This boosts productivity with stable machining even in high temp cutting conditions. The new grade PC325T features stable tool life with excellent heat resistance and oxidation resistance.
We assure our customers that the MSD Plus-S is the next-generation solution for hole making of components made of inconel & titanium in the aerospace, power generation and energy industries.