PR Center
PR Center
World best in the metal cutting industry
as we create shared values.
[EKGT] Economical grooving tool holder with strong clamping force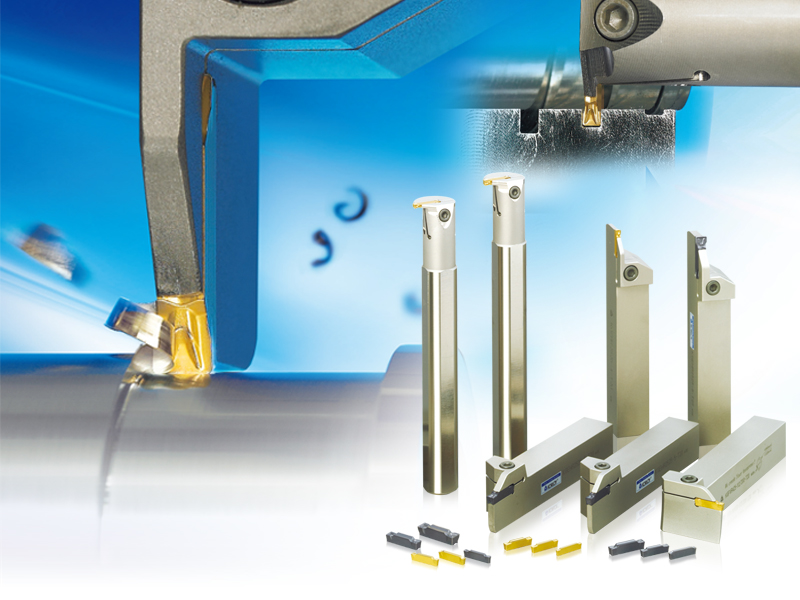 KORLOY has launched an economical tool holder for multi-functional grooving, the EKGT with strong clamping force for stable, high-precision, and high-quality machining.
Due to the increasing demands for higher productivity, cutting conditions for grooving and parting off have grown faster and faster while needing to optimize processing conditions in high-quality manufacturing. However, grooving tools tend to chatter at high speeds due to their narrow and long insert shapes, resulting in low chip evacuation, early wear of the tools used, or breakage.
To meet these challenges, KORLOY has developed the KGT with the V-shaped clamping system and the serrated clamping area, designed to alleviate vibrations and greatly improve machinability and the quality of machined workpieces in highly efficient grooving.
The EKGT holders are equipped with a variety of types for internal and external turning, cross section machining, copying, automatic lathes, and more, offering optimized solutions to our customers.
The KGT chip breakers also provide a wide selection of workpieces and applications, designed to improve chip evacuation and deliver excellent surface finish and precise dimensions.
KORLOY's EKGT holders are one of the most advanced solutions available to meet the customer demand for economical and high-quality products.