PR Center
PR Center
World best in the metal cutting industry
as we create shared values.
[NC6315] Advanced turning solution for cast iron under high speed, high feed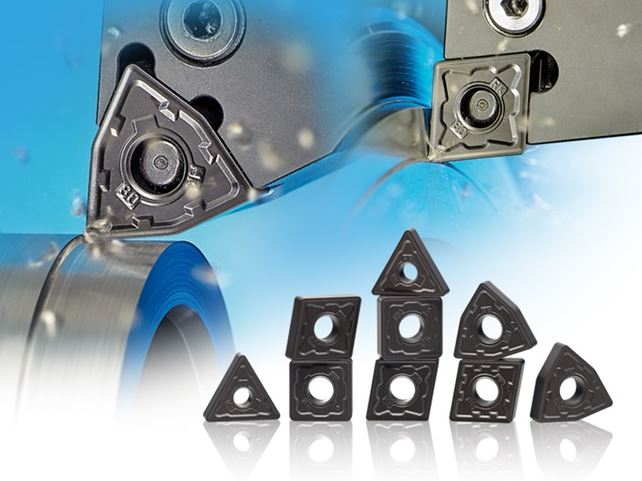 KORLOY has released a new chip breaker series, MK for medium cutting and RK for roughing, optimized for cast iron under high speed, high feed, and interrupted cutting conditions.
Cast iron refers to ferrous metal that contains more than 2% of carbon and can be sorted into ductile cast iron and gray cast iron.
Ductile cast iron is commonly used in automobile and machinery components which require high resistance to heat and corrosion.
It's spheroidal-carbide contains silicon (Si) and magnesium (Mg), easily causing built-up edges between the tool and chips. It also creates more welding on the insert than gray cast iron. Moreover it is prone to age and temperature hardening, the hardness of a cast iron workpiece increases with temperature, resulting in unstable tool life.
I n contrast, gray cast iron is an acicular-carbide, readily cutting chips and causing less built-up edges than ductile cast iron.
NC6315 is a K15 grade with largely enhanced resistance to chipping and wear in high feed and highly interrupted machining of ductile cast iron and gray cast iron. It secures stable anti-fracture capability even with highly interrupted cast iron materials and with severe vibrations, making good use of the combination of a universal grade and new CVD coated layers.

The combination of MK / RK chip breakers and NC6315 results in higher productivity and high quality manufacturing.