PR Center
PR Center
World best in the metal cutting industry
as we create shared values.
Auto Tools MS Chip breaker in MFG magazine August, 2020 edition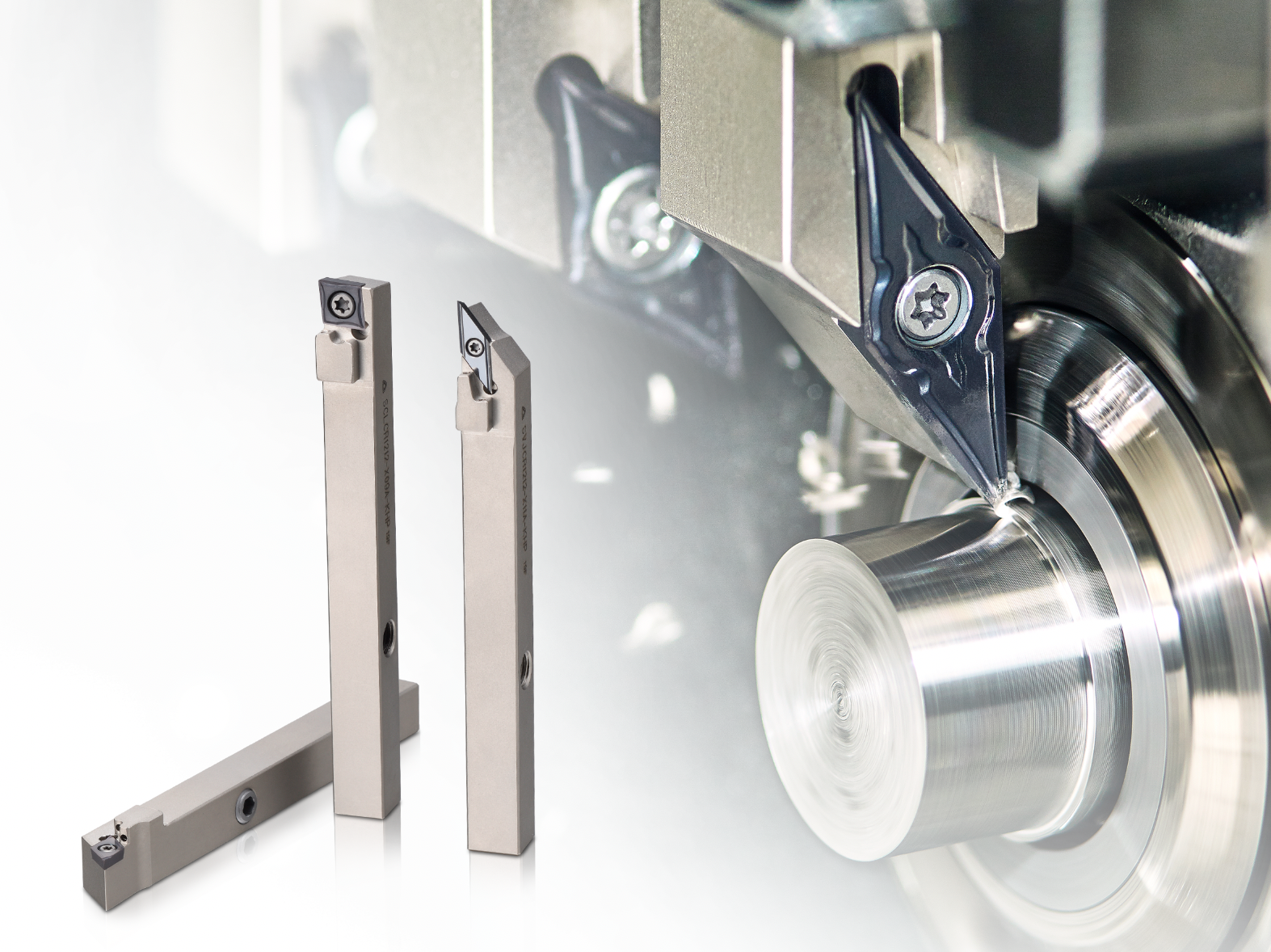 An article of KORLOY's Auto Tools MS Chip breaker has been featured at MFG's August, 2020 edition which is the most representative manufacturing industry magazine in the Republic of Korea.
Demands are being more and more frequent on advancement in cutting tools for small sized precision parts in Swiss lathe with unmanned automatic processing and machining Hard-to-Cut materials. Implants market can be a representative example as they manly afford Hard-to-Cut materials such as Pure Titanium(GRADE 3, 4) and Titanium Alloy(Ti-6Al-4V). To machine those materials needs to overcome hardship in machinability including high temperature and built up edge cases, and the market also requires highly qualified precision level with fine surface roughness for finished goods.
The MS chip breaker applied special 3D structured design to enhance chip evacuation function per variation of cutting depth and implemented high precise grinding process to actualize detailed nose R shape with sharp edge. With these, it could minimize cutting heat and built up edge occurrence while machining titanium. It also prevents micro chipping by adapting ultra-fine substrate which equalized refined structure. Special surface treatment added PVD also ensures excellent surface roughness and enhanced tool life with high hardness and great anti-oxidation.
Higher inspection standards for tolerance is also installed for this product to minimize specification deviation between products so users can even skip the offset checking process once tool change happens. Throughout this omission, users' ease of use can be fulfillled, too.
The MS chip breaker would provide the best solution to customers in necessity to precisely machine hard-to-cut materials with combination of premium level management in design, manufacturing, and quality, and grades matching like PC8100 and PC5300 having high hardness and thermal resistance.
Details of the article could be found by below link page.
http://www.mfgkr.com/archives/13937
You can also find detailed explanation for Auto Tool MS Chip breaker throughout Youtube tech seminar, too.
www.youtube.com/watch?v=VejmBdTbViQ&feature=youtu.be