Click!
1976-1986

1966-1975

1976-1986

1987-1993

1993-현재
SINCE 1975
to establish the foundation for growth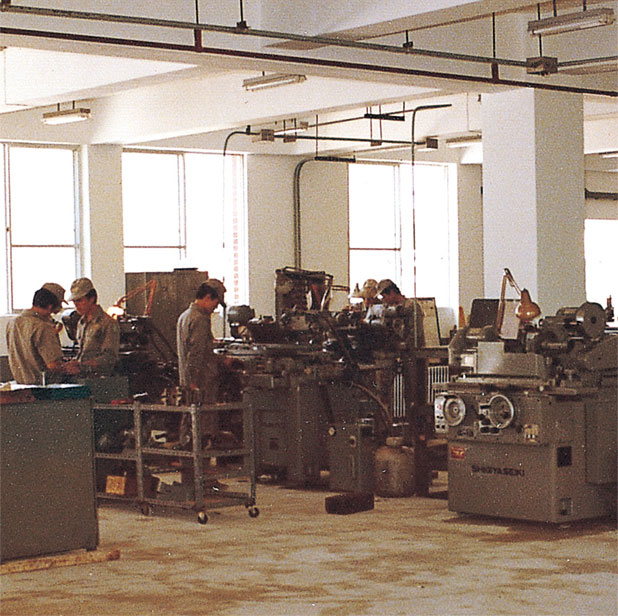 Developing the finished powder production
technology and the first domestic
production of the hard metal insert.
In 1975, the most urgent issue for Korloy was to develop the domestic replacement for hard metal finished powder material. It needed to overcome the situation in which 100% of the finished powder had to be imported from Sumitomo through the joint venture and technical Affiliation with them since the foundation.
In the process of development, Korloy was able to understand the current trend in the international hard metal alloy cutting tools market. And, it saw the future trend of changing from the welding type too, to insert type tools, which are mounted on holders.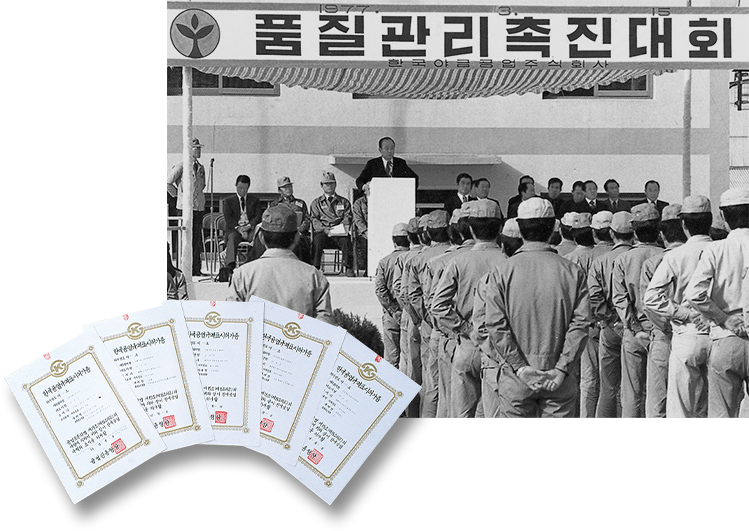 1976
The first company to earn the KS mark
and introduction of
quality management system
The first company to earn the KS mark and introduction of quality management system , In May 1977, the company held the first QC Circle Competition, in which the achievements of the activities was introduced, with a view to stabilize quality control.
In order to earn the KS mark for the entire hard metal alloy cutting tools portfolio, the company established the standard for the management and the products in January 1977. Through the company-wide preparations and efforts, Korloy earned the KS mark certifications, for the first time in the hard metal alloy cutting tools industry, for 5 standards and 8 items.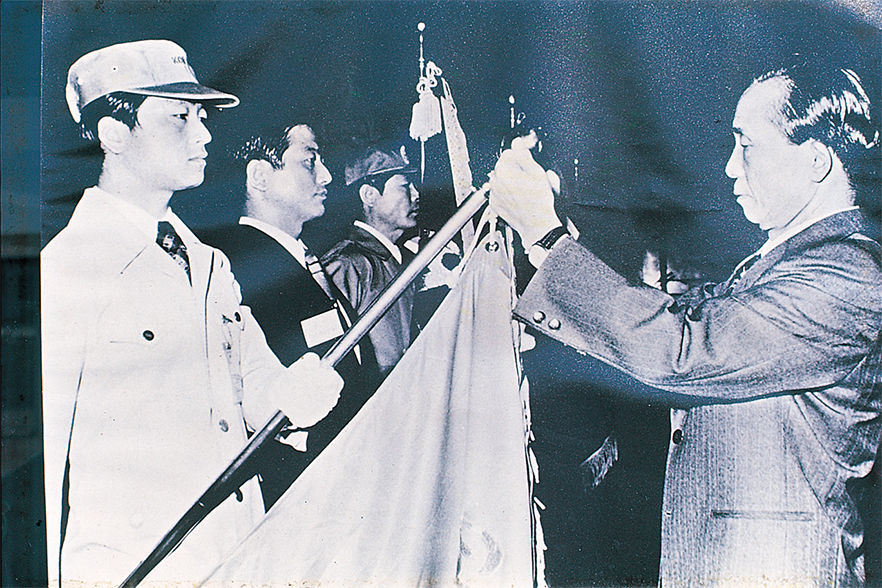 1976
Introduction of advanced welfare programs and
improvement of the training system
The HR system of Korloy included the one-wage system, which did not discriminate between office and line workers, equal 600% bonus, and equal promotion opportunities. In September 1976, Korloy received the Presidential Award, being named a Company with an Excellent Welfare Program by Export Promotion Convention.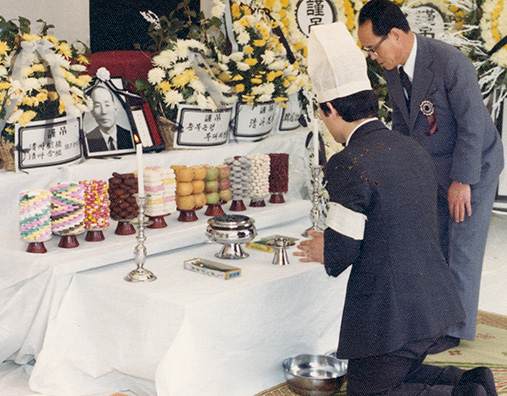 1976
The late President Lim Sung-han's funeral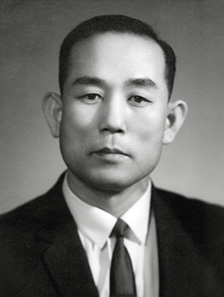 1976
The President Lim Sung-han(1966~1976)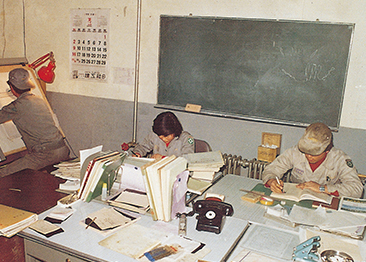 1977
View of inside of factory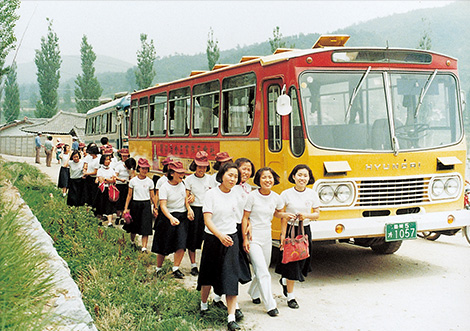 1979
View of a commuter bus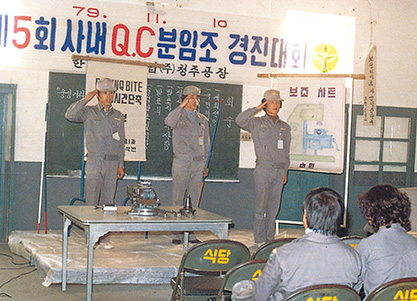 1979
QC circle competition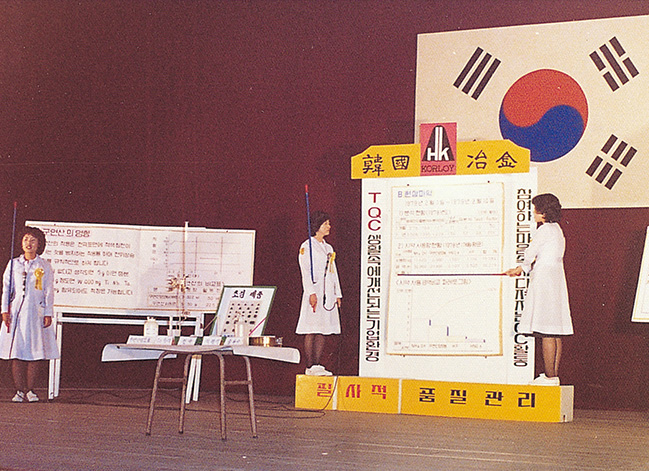 1979
National QC circle competition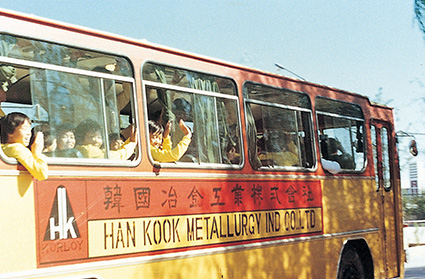 1979
Chung-buk swimming team visit factory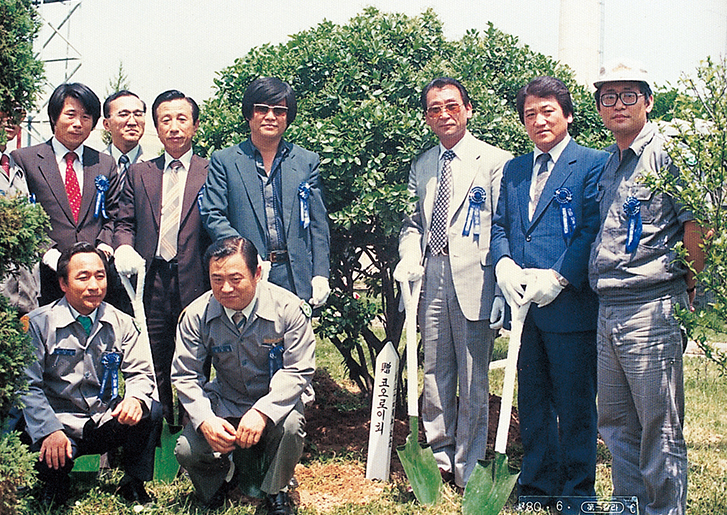 1980
Planting trees for celebration of the 14th anniversary of the founding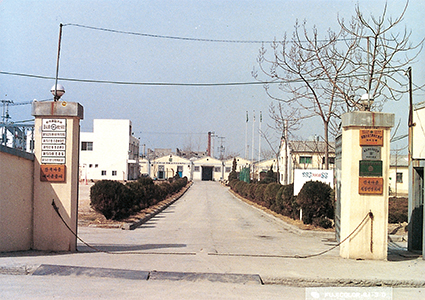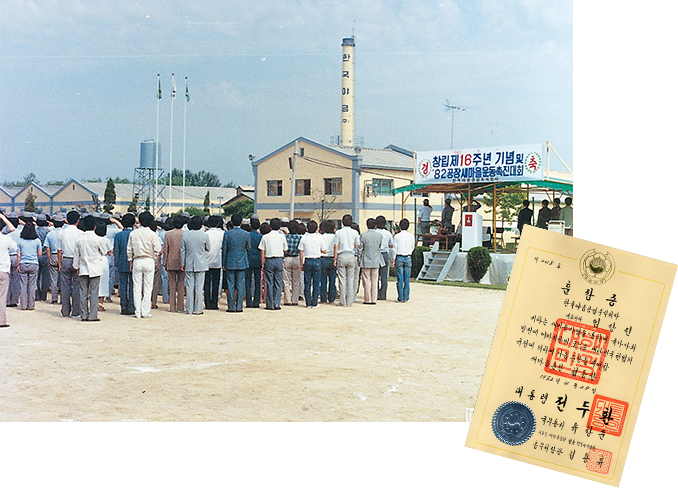 1982
Saemaul campaign promotion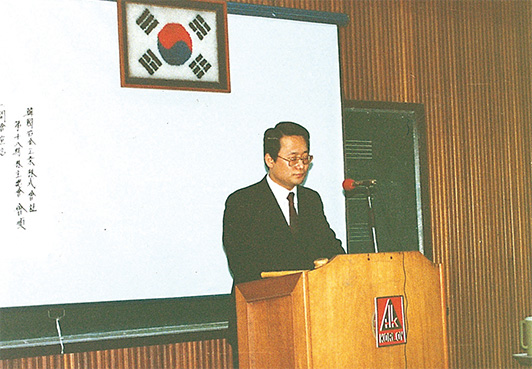 1984
The 16th general meeting of stockholders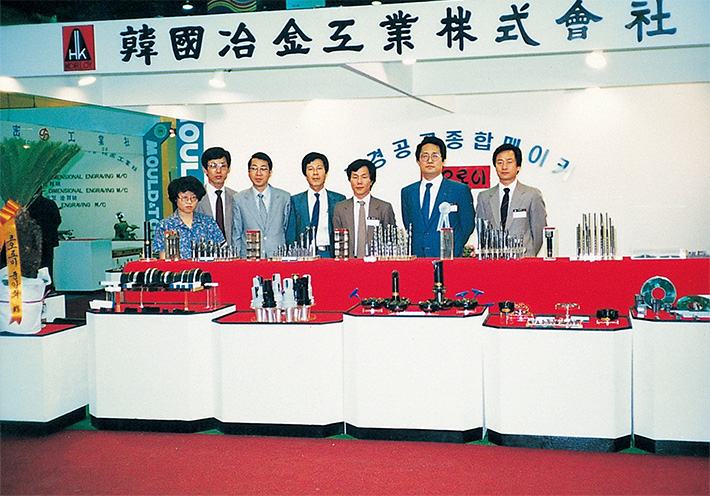 1985
Participation die&mold exhibition
1985
Acquired the accident free record(600,000 hours) certificate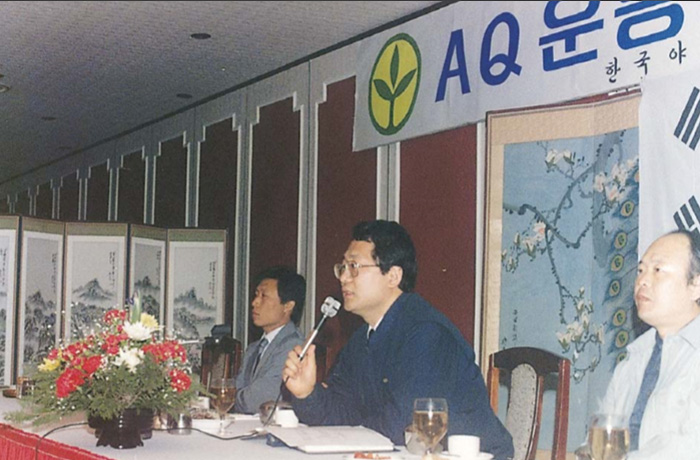 1985
AQ exercise activation meeting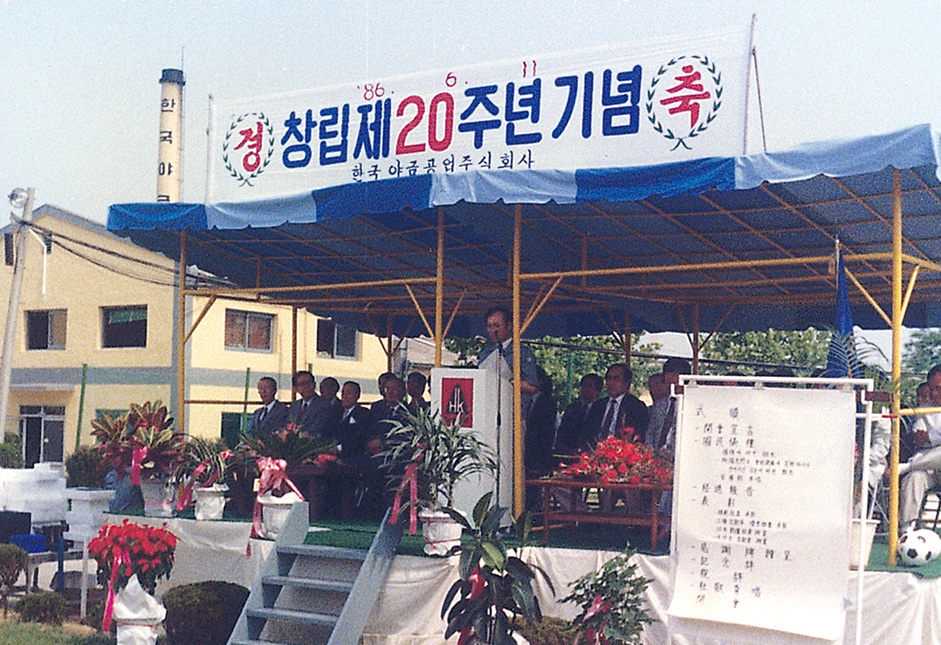 1986
Celebration of the 20th anniversary